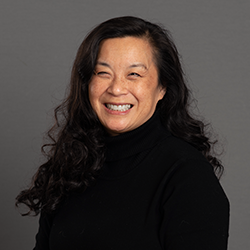 Special Initiatives Manager
rita@mankatoareafoundation.com
507.344.7275
Rita Rassbach is the special initiatives manager for the Mankato Area Foundation. Prior to her role with the Foundation, Rita worked as an occupational therapist in rehabilitation/mental health, Director of Occupational Therapy, Director of a Regional Council for Persons with Developmental Disabilities and their families, and Interim Executive Director of Mankato Ballet Company.
Rita spent her childhood in Crystal Lake, IL. After moving to Saint Louis, MO, she obtained her undergraduate degree from Washington University and her master's degree in Occupational Therapy from Washington University Medical School of Occupational Therapy. Through her role as an occupational therapist, she found a passion for community wellness and advocacy.
Over the years, Rita has volunteered in the classrooms of the Saint Peter Schools and served on the boards of Creative Play Place, Merely Players, Mankato Ballet Company, and the Prairie Lakes Regional Arts Council. She is a Promoting Respect Workshop Facilitator for the Greater Mankato Diversity Council.
Rita and her husband, Scott, have two wonderful daughters, Alexa and Quinn, who keep them very busy, especially in the world of ballet
"No act of kindness, no matter how small, is ever wasted." ~Aesop