SHAPING OUR COMMUNITY. FOR GOOD.
Mankato Area Foundation
Since 1974, the Mankato Area Foundation has been dedicated to building a community of individuals that believe in the strength of giving. We continue today to shape Greater Mankato through connecting acts of giving with our community's needs. As a permanent, trusted resource, donors look to the Mankato Area Foundation to help them make their charitable giving more effective. The Mankato Area Foundation is impacting the individuals in our community now and for generations to come by providing the expertise donors need to help donors nurture their philanthropic dreams and shape their legacy.
DONOR ADVISED FUNDS
Generosity. For Good.
A Donor Advised Fund is an effective tool for charitable giving that provides benefits similar to a private or family foundation without the hassles. Donor Advised Funds minimize the worries and administrative burdens of grantmaking, so you can put your time and energy into what really matters: making a meaningful impact on the community, organizations and causes you value.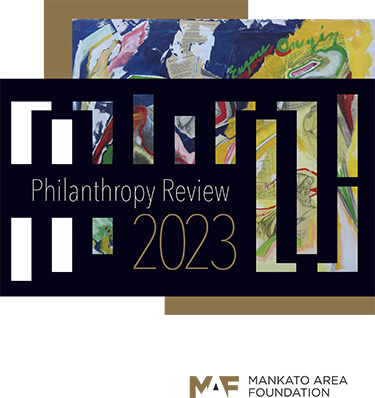 MANKATO AREA FOUNDATION
Philanthropy Review 2023
This 2023 edition of our Philanthropy Review provides a glimpse into the connections we're fortunate to make daily. You'll read about the creative connections made between The REACH and 410 Project to provide hope and healing to at-risk youth. Also inside is a story of community connections and support experienced at an unlikely place—Blingo Bingo. Finally, you'll read stories of family connections that honor loved ones by creating a philanthropic legacy that gives back to this community for generations. See Philanthropy Review 2023
TELLING OUR STORY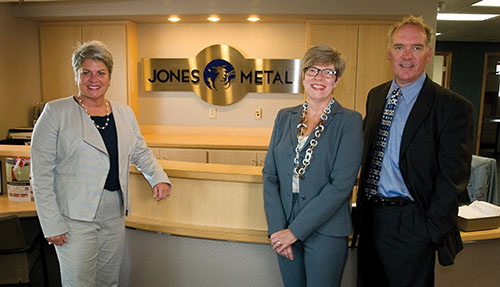 A DONOR ADVISED FUND
Time-honored Connections
For the Richards family, the words "home" and "Mankato" are interchangeable. "My dad was a proud Welshman who had a strong sense of 'home' or 'hiraeth' in Welsh, and that was the Greater Mankato area," said Marcia Richards, daughter to Cecil Jones. The family's legacy starts with Cecil. Read More