Photographic Journeys by Jonathan Zierdt

This exhibit was featured at the Arts Center of Saint Peter in March and April of 2023. Fifty of Zierdt's photos were shown and made available for purchase with proceeds benefiting the JZ Cancer Fund.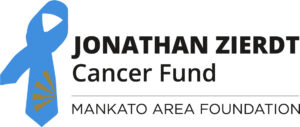 ARTIST STATEMENT
Artist statement on behalf of photographer, Jonathan Gordon Zierdt (1966-2019)
"You have an eye for photography."
A little encouragement can go a long way. Brian Fowler may never know how impactful that statement was to Jonathan Zierdt. It inspired him to resume a passion, first ignited when he was 17 years old and then transported him to a space where cancer's grip could not be felt.
In 1984, a cashed-up teenager spent some of his hard-earned money, saved from working at the local drugstore as a stock-boy, on his dream camera the Canon AE-1. This SLR (single-lens reflex) used 35mm film and had the potential for adding lenses and flash equipment. In 1984, the art of development belonged to the processors, working in magical dark rooms, where "everyday photographer" waited anxiously to see whether their art "turned out." Jonathan was no exception. He shot rolls upon rolls of 35mm film, mostly of nature and architecture, dropped them off at his work site at the drug store to be sent off for processing, and waited anxiously in hopeful anticipation to see the fruits of his joyful labors. The only barrier to his art was saving enough money to purchase film and pay for processing. Jonathan whimsically commented, "My art ebbs and flows in reciprocation to my cash flow."
As a sophomore student at the University of Wisconsin-River Falls, Jonathan was determined to engage even more directly in photography processes by learning technical shooting and film development skills, firsthand, in a dark room studio course. After ensuring tuition and room-and-board was covered for the quarter, any left-over money was used for film and supply fees in developing his own photos. Jonathan often remarked that this course was his absolute favorite, and if he could have, he would have spent all his time studying the technical aspects of 35mm photography, experimenting with the Canon AE-1 in the field, and then "getting wonderfully lost" in the dark room.
Following graduation from college, Jonathan poured his heart and soul into his professional work and service activities. The Canon AE-1, accompanied by a zoom lens, flash, and other accessories, used almost daily in college, now sat quietly in the iconic green Canon bag stored in a closet for nearly twenty-five years.
A silver wedding anniversary trip to Italy prompted Jonathan to unpack the green bag, rediscover the equipment that had so captivated his youthful self, and then recognized that in the last twenty-five years, the photography world advanced onward from film. Jonathan was not certain he wanted to deep-dive into the ultra-modern DSLR (digital single-lens reflex) world, and so as a toe-dip, he purchased a Sony Cybershot. This camera was simple and approachable enough that others in his family could use it. While the equipment was simple, the photos produced were complex and interesting the photographer artist in Jonathan reemerged and his colleague and friend, Brian Fowler of Quality Photo/SPX, noticed.
As Brian assisted Jonathan with enlarging and home-displaying a handful of photos shot in Italy, Brian remarked on Jonathan's technical ability, and most especially, "the photographer's eye." This encouragement came at a time when Jonathan was engaged in a raft of brutal cancer treatments. True to his mantra, "living fully alive," Jonathan then dove head-first into the sea of DSLR. Purchasing what he called his "Big Boy Canon," (EOS 5D Mark IV), he then asked Bridget Larson, Brian's daughter, to be his camera-mentor. He wanted to learn all that he could about this camera and its capabilities, as fast as he could, for Jonathan noted that "tomorrows are never guaranteed." Bridget masterfully kept one step ahead of her student, but with Jonathan, it was a sprint the entire way.
Between the summer of 2017 and fall of 2018, Jonathan and the Big Boy Canon traveled to Yosemite, Grand Canyon, Arches, and Glacier National Parks; Iceland and Israel; and rooftops across Mankato, Minnesota. Nature and architecture, his favorite subjects from the days of the AE-1, persisted. In true Jonathan Zierdt form, if one is going to do something, then one needs to go "all in," and so he incorporated J. Gordon Studios, a business for his photography pursuits. One of his proudest moments as an artist was being commissioned for a roof-top photo that became a marquee wall-piece, printed on steel, for a couple's newly renovated home. Jonathan humbly reflected, "To have my art invited into a family's home, well, it's one of the finest compliments I've ever received.î
While digital and online tools expanded Jonathan's photo processing abilities a hundred-fold, it was being in the field, behind the lens, that brought him the greatest joy in his hours of greatest need. He often remarked, "When I'm shooting, for those moments, I'm transported in time to a place where there is no cancer. Photography is my escape, cancer cannot find me there. I AM fully alive."