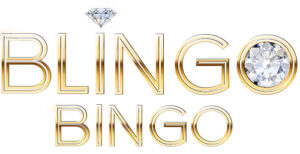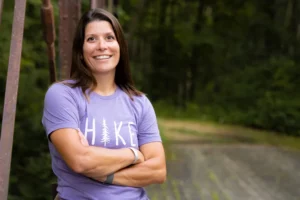 KATE HANSEN
About Me
I'm Kate Hansen. I'm mom to Jack and Rylie (16 year old twins) and wife to Brian. I own Blue Sun Designs, and I help businesses and organizations tell their story through graphic and document design. Designing for other people is fun, but I also love to create my own designs and sell them on t-shirts, stickers and other products through my second business, Cabin No. 4. When I'm not on the sidelines cheering on my kids at gymnastics, hockey, baseball or track, I am outside exploring this incredible Earth of ours—hiking, biking or walking our dog Sadie.
My Story
You never think cancer will be a part of your own story—it's something that happens to someone else. You bring over a casserole, give a hug and a card and offer your best well wishes for their brave fight. That's why when I found my own lump in September of 2022, I truly thought it was nothing. I felt it repeatedly for days... hoping it was nothing, Googling what a breast cancer lump feels like and nearly convincing myself to ignore it. Luckily, my better judgement took over and a mammogram, ultrasound and biopsy later, I found myself surrounded by casseroles and cards with a diagnosis of breast cancer (stage two, triple positive). Surgery to place my port happened within a week, and within 10 days I had started my first round of chemo through Mankato Clinic. After five rounds of chemo, I was relieved to learn that I'd had a full response—they couldn't see evidence of any remaining cancer on MRI. I wrapped up my sixth round of chemo in January 2023; then in February, I had a double mastectomy and removal of 12 lymph nodes. A biopsy confirmed that there was no evidence of disease, so I thought we'd have smoooth sailing from here on out. However, cancer is a sneaky sucker and isn't done with you even when it's done with you! In May, complications from treatments popped up, resulting in a little side quest of a full hysterectomy. My treatment continues through November of 2023 with infusions every three weeks, then five years of a daily pill.
From the words "I believe you have cancer", my life changed. Some changes have been beautiful—I have deepened relationships and learned so much about myself that otherwise would not have happened. Some have been the hardest things I've ever had to walk through, and I am so grateful for the friends and family who held my world together when it felt like it was falling apart. I'm still working on figuring out who I am now that I'm emerging on the other side of treatment; and while I can't say I'm grateful for my cancer, I can emphatically say I'm grateful for many things that have come about because of it.
Why the JZ Cancer Fund is Important to Me
JZ was the kind of person that gave you his full attention, made you feel like you were the only person in the room, even when you were surrounded by people in the MSU ballroom. He genuinely loved people and this community. Watching him walk his cancer journey so publicly was touching and inspiring to me; I saw that he and Ginger gave us the gift of insight into what having cancer is like and how beautiful facing your mortality can be. When I was diagnosed, I decided I wanted to live my cancer journey similarly—out loud and honestly.
I have a mantra that I have said when facing anything that scares me: "I can do hard things". It was perfect to hold on to when I stepped into the world of cancer treatments. Friends talked me into designing t-shirts with that mantra, and I decided I would donate the proceeds to the JZ Cancer Fund. I thought I'd raise enough to repay them for the lovely box we received when I was diagnosed and maybe help fund a couple more. I was surprised and amazed at the response—over 800 shirts have sold so far, and because of that I was able to donate $4,000—definitely more than enough to repay them for the box!