Hockey Day Minnesota (HDM) 2022 Grow the Game Fund
The goal of Hockey Day Minnesota has always been to celebrate and grow the game of hockey across the state, and the local organizing committee in Mankato took that to heart. All the money raised to put on the event was sourced locally and stayed in the community.
With the event's proceeds, a permanent fund was created at Mankato Area Foundation to grow the game of hockey in Southern Minnesota. The local organizing committee has now transformed into a granting committee and works alongside the Foundation to accept applications and disperse grants that align with their goal.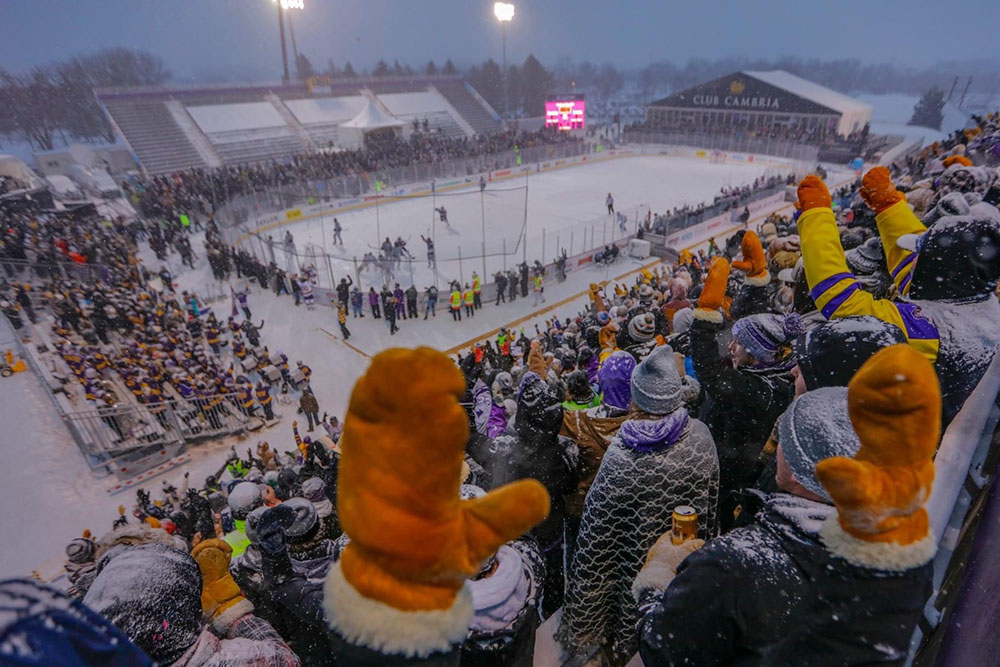 About Us
Through the support of this community, the event's generous sponsors and our Maverick hockey fans, the proceeds raised will be awarded as grants to grow the game of hockey in the Greater Mankato Area. Funds from Hockey Day Minnesota 2022 are intended to leave a lasting legacy, showing the state of Minnesota how WE hockey!
Eligible applicants will be located within the Greater Mankato Area (Blue Earth, Le Sueur or Nicollet Counties), grow the game of YOUTH hockey, and have a nonprofit or government entity status. Fiscally sponsored projects are allowed with proof of an agreement. Submission of a grant does not guarantee funding.
WHAT HDM 2022 GRANTS DO NOT SUPPORT:
Any project, activity or event that will be completed before the grant is awarded.


Fraternal, veterans or labor groups for activities that serve only their membership.


Organizations that practice any form of discrimination.


Political activities or organizations.


Projects that benefit for-profit businesses.


Religious organizations for sectarian purposes.


Requests for personal use by individuals.
Grant Cycle:
The Fund's grant cycle runs on a rolling basis.
Telling Our Story
HOCKEY DAY MINNESOTA 2022
Minnesota nICE
It is common to hear whistles blowing and fans cheering at Minnesota State University, Mankato's Blakeslee Stadium, the home of Maverick Football. But in the middle of January? Now that was a first.
Such was the case when the puck dropped during Hockey Day Minnesota 2022 at the temporary outdoor ice rink sitting atop Blakeslee Field. Learn More