Agency Funds
Once a local nonprofit organization has identified they have investible assets, the organization may partner with the Mankato Area Foundation (MAF) by establishing an agency fund for placement of those assets. Through this partnership, the Foundation pools and invests the organization's assets with those of the Foundation, thereby providing responsible and professional management. Upon request, distributions from the fund are granted back to the agency to be used at the discretion of its governing board.
AGENCY FUNDS AT THE COMMUNITY FOUNDATION
As a nonprofit organization in the Greater Mankato area, we understand the importance of local partnerships. A partnership with the Foundation is more than just financial investment management; it's about strengthening nonprofit organizations. This partnership helps nonprofit groups become more successful in accomplishing their missions by enhancing the capacity of their staff and volunteers. The Mankato Area Foundation is committed to maintaining the highest fiduciary standards and providing easy access to information about your fund. This includes investment management by our experienced Investment Committee as well as the expertise of our current pooled funds manager.
ADVANTAGES OF ESTABLISHING AN AGENCY FUND
Enables board members and volunteers to focus on the mission of your organization while MAF handles investment of your organization's assets.
Diminishes the need for additional volunteers and an investment committee to oversee the financial management of your investments.
Promotes donor confidence by ensuring assets are segregated in a fund overseen by a team of professionals who are regularly monitoring your fund.
Builds assets to ensure a sustainable future by taking advantage of MAF's expertise.
The ability to combine funds into professionally managed portfolios allows greater diversification of investments and access to investment vehicles that would not be possible for individual funds.
Adds visibility to your fund as part of MAF's family, which can help in marketing and fundraising.
WHO MANAGES THE FUND?
Agency assets are invested in MAF's portfolios with oversight from the Investment Committee and Board of Directors.
Funds may also be managed with a local advisor through our Investment Partners Program. Please contact us for more information.
WHO CAN GIVE TO AN AGENCY FUND?
Once a nonprofit organization creates an agency fund, they can contribute to it at any time as well as individual donors.
Please contact us at info@mankatoareafoundation.com for more information on if an Agency Fund is right for your organization.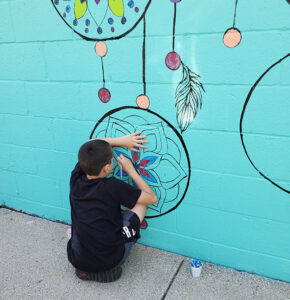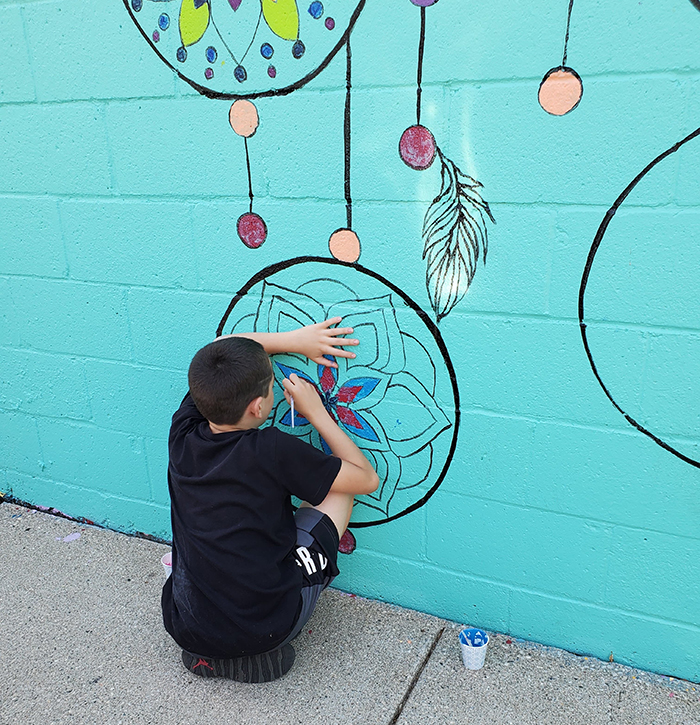 Agency Partners
The Mankato Area Foundation partners with local nonprofits to create a long-term fund held and managed by the Foundation on behalf of that organization. Also known as Agency Funds, they provide a mechanism for nonprofit organizations to establish a fund to support their ongoing operations. Mankato Area Foundation has partnered with local organizations to provide an investment vehicle for their Agency Fund.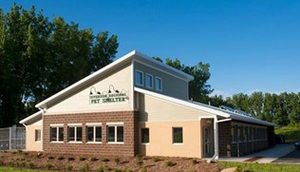 Since 1969, the Blue Earth Nicollet County Humane Society (BENCHS) has been providing shelter and care for homeless pets within Blue Earth and Nicollet county areas. As a no-kill shelter, BENCHS treats and cares for hundreds of animals each year until they are adopted. Operating with limited paid staff, the shelter relies on the generosity of donors and volunteers to maintain quality care for each pet that is accepted and placed. Through spay/neuter programs, BENCHS also works to reduce the number of unwanted pets along with educating local communities in animal advocacy and care. Learn More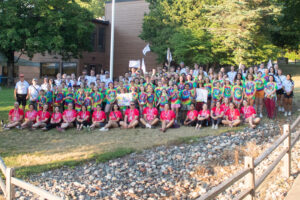 Founded in the spring of 2010 by a group of concerned parents and medical staff, Camp Sweet Life's (CSL) mission is to connect, empower and transform kids with Type 1 Diabetes. They work to provide a good foundation for kids with Type 1 to successfully develop emotionally, socially, and physically. CSL's goal at camp is to provide a safe environment for kids with diabetes to have an outdoor summer camp experience, just like any other child. They also provide formal and informal education regarding diabetes self-management and regular connection points for campers, parents, and family members who need support and want to meet other families through their CSL Connects program. Learn More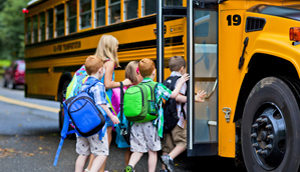 The Educare Foundation, a non-profit organization founded in 1995, has provided more than $1 million in financial support to Mankato Area Public Schools. Educare's support through Educator Initiative Grants and Ed Waltman Mini Grants goes beyond the normal operating budget to fund programs and activities that enhance educational opportunities for all students, encourage teachers to explore new ways of learning and provide a vital link between the community and the classroom. Learn More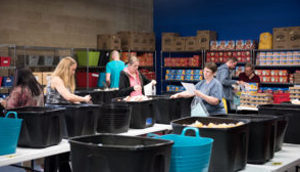 Founded in 2010, Feeding Our Communities Partners (FOCP) strives to engage the community in providing youth hunger relief and to inspire nutrition learning. The organization's first initiative, the BackPack Food Program, discreetly provides over 900 elementary students with packs of child-friendly and nutritious food to be consumed on weekends and school breaks. To further its reach and impact, FOCP recently launched a pilot program aimed at meeting the unique hunger needs of the middle school population, titled the Power Pack Program. FOCP's goal is to provide youth with adequate nutrition as fuel for ultimate performance in school, activities and life. Learn More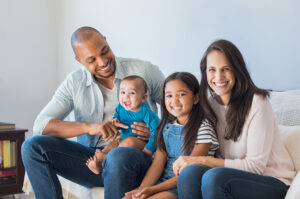 Since 1931, Greater Mankato Area United Way has worked to improve lives in our region through basic needs, health and education. Current United Way programs serve more than 51,000 people each year in Blue Earth, Le Sueur, Nicollet and Waseca counties. The United Way Planned Gift Fund was established in 2020 to ensure the sustainability of Greater Mankato Area United Way for current and future generations. The fund is an additional way of giving besides a donor's annual campaign gift, which remains a vital funding source for United Way's partner programs. By planting the seeds of legacy giving, United Way aims to keep our region strong, balanced and growing for years to come. Learn More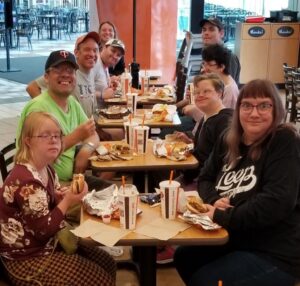 Leisure Education for Exceptional People, Inc. or LEEP has been enriching the lives of individuals with developmental and intellectual disabilities by providing inclusive recreation, sporting, and healthy living opportunities in the Greater Mankato Area since 1978. This fund includes resources that LEEP has been able to set aside over time to invest in the long-term future of the organization. New contributions are welcome to continue to build this fund, which will help ensure that LEEP is able to thrive over time and continue to provide opportunities for individuals with varying abilities into the future. Learn More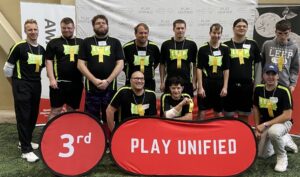 Leisure Education for Exceptional People, Inc. or LEEP provides various athletic opportunities—including Special Olympics sports and LEEP Leagues—for individuals with developmental and intellectual disabilities in the Greater Mankato Area. Some of these sports also offer opportunities for people with and without disabilities to participate in sports together or "unified". This fund was initially established with an insightful gift from a thoughtful donor who understood the important role that athletics can play in life. LEEP welcomes additional contributions to guarantee that LEEP has additional resources to provide athletic opportunities for individuals with varying abilities. Learn More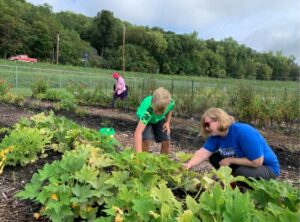 Living Earth Center seeks a sustainable future for all through education, advocacy, and collaboration among all spiritual traditions and diverse cultures. In honoring our mission, Living Earth Center is rooted within the same values from which it was originally founded as the Center for Earth Spirituality and Rural Ministry (CESRM) in 1996 as sponsored ministry of the School Sisters of Notre Dame. As a ministry of committed School Sisters and community collaborators from all spiritual traditions, CESRM brought together people who were passionate about ecological solidarity and enhancing right relationships between each other, the local community, and the greater Earth. Learn More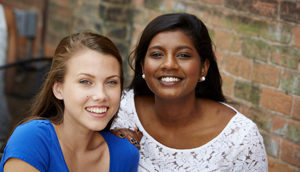 In existence since 1965, the Mankato Clinic Foundation's mission is to encourage and support the health and well-being of the community through initiatives that promote and improve community wellness. The Foundation receives the majority of its funding from Mankato Clinic physicians, along with giving by Mankato Clinic staff and the Greater Mankato community. Since 2008, the Mankato Clinic Foundation has provided more than $1,203,775 in grants and scholarships to worthwhile organizations, programs and projects. Learn More
Serving the people of south central Minnesota since 1965, Minnesota Valley Action Council, Inc. (MVAC) is a community action agency that is for communities, not for profit. Through the belief that hard work should be valued and rewarded and that working people are struggling, MVAC provides solutions by developing resources and opportunities that empower people in low-wage work to secure affordable housing, viable transportation, employment, training for employment and educational opportunities for children. Learn More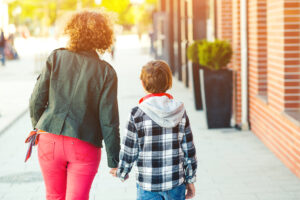 Partners for Housing (P4H) is a 501(c)(3) non-profit organization that supports people experiencing homelessness in our region. Best known as the parent agency for its three homeless shelters: the Theresa House and the Welcome Inn in Mankato, as well as Union Street Place in Saint Peter, P4H also owns and operates a number of properties that provide different housing options, including transitional and permanent, affordable housing to homeless and/or at-risk individuals and families in the Mankato area. Learn More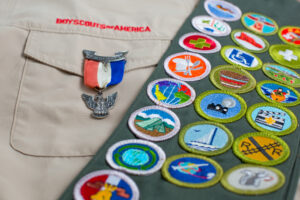 The Boy Scouts of America is one of the nation's largest and most prominent values-based youth development organizations. The BSA provides a program for young people that builds character, trains them in the responsibilities of participating citizenship and develops personal fitness. For over a century, the BSA has helped build the future leaders of this country by combining educational activities and lifelong values with fun. The Twin Valley Council, BSA serves youth in 15 counties in Southern Minnesota. Learn More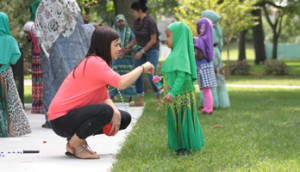 Established in 1926, YWCA Mankato is a collaborative leader and catalyst for social change focused on gender and race. Through programs and events providing leadership development for women and girls, tools for self-sufficiency for New American families and the promotion of racial equity for all members of our community, YWCA Mankato serves its mission to eliminate racism, empower women and promote peace, justice, freedom and dignity for all. Learn More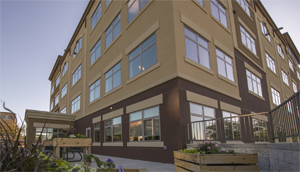 In the summer of 1994, a small group of people sat around a kitchen table and discussed how to create a safe and effective way for people to help their neighbors. By developing a simple organization, where volunteers who want to help are matched with people who need a helping hand, everyone benefits. VINE was the first Faith in Action program developed in Minnesota and is now the largest Faith in Action program in the United States. The initial vision of VINE's founders – to create opportunities for people to be of service to others – has become part of the fabric of life in the Minnesota River Valley. Learn More