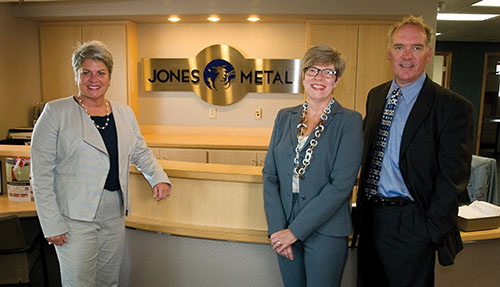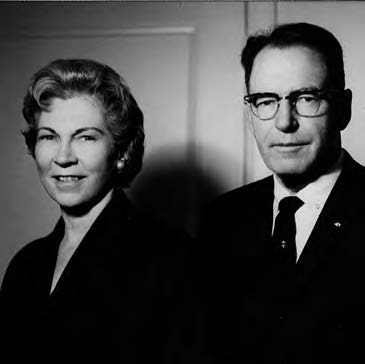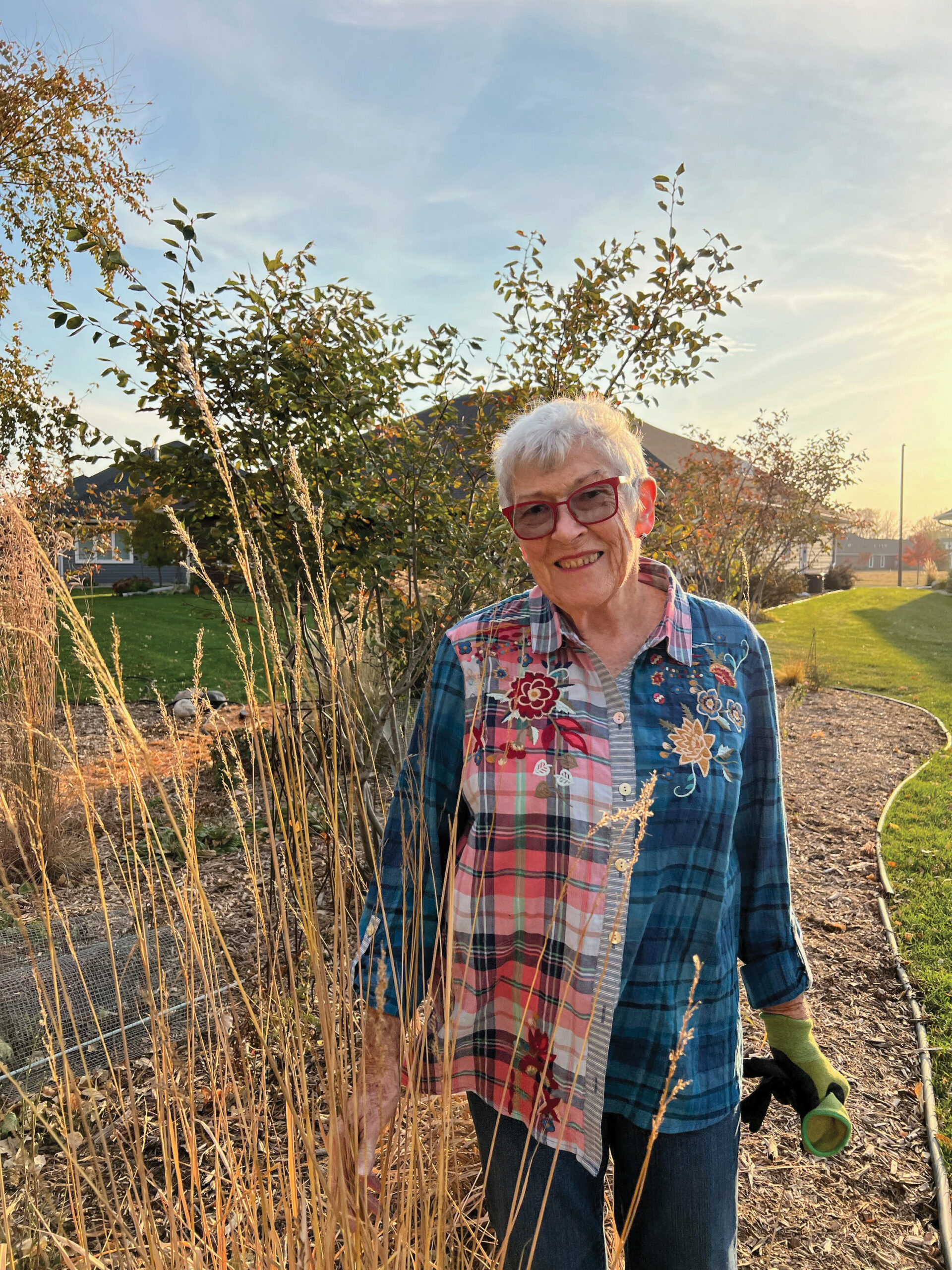 Donor Advised Fund
Time-honored Connections
For the Richards family, the words "home" and "Mankato" are interchangeable.
"My dad was a proud Welshman who had a strong sense of 'home' or 'hiraeth' in Welsh, and that was the Greater Mankato area," said Marcia Richards, daughter to Cecil Jones. The family's legacy starts with Cecil.
Cecil was a clever and resourceful man from a young age. While growing up on a farm, Cecil had his fair share of chores to complete each day. He didn't particularly like waking up at dawn, so he found a way to automate his tasks by setting up a pulley system. He could then rock in his chair, read his book and churn butter at the same time.
That same resourcefulness paid off when he found a way to convert AC power into DC power to have the lights and radio on in the barn. The word spread about Cecil's converter, and Kato Engineering invited him in as a co-owner during the 1920s. He then became sole owner in the late 20's. Thirteen years later, Cecil's wife, Mildred, founded Jones Metal, which would supply products to Kato Engineering. Finally, in 1952, Cecil founded Katolight Corp, and in his forward-thinking manner he put the company in his daughters' names from the start, Marcia and her sister, Kay Jacobson.
Today, Marcia's daughter and son, Sarah Richards and David Richards are President and Vice President of Jones Metal and are committed to continuing the family's legacy of entrepreneurship and supporting their communities.
Philanthropy has been a core value of the family for nearly 100 years. "Early on, my parents responded informally to needs within the community by helping a neighbor, or someone a friend knew, or someone through church. Later, they were active in community giving organizations and service organizations, such as United Way, Kiwanis, YMCA and YWCA," explained Marcia.
Even Marcia's grandmother, Lulu Barnes Page, gave what she could while raising six children, running a rooming house and a bakery. Lulu would often feed families in need. It seems that philanthropy and female entrepreneurs ran on both sides of the family.
The philanthropic tradition continues with Marcia's children: Sarah, David and Jessica Richards-Palmquist. The family's giving priorities include supporting women, children, early childhood education and technical education. After Sarah and her siblings realized they may likely be the last generation to call the Mankato area their home, they knew that Mankato Area Foundation (MAF) could carry on their legacy. In preparation, they transitioned their private family foundation to a donor advised fund at MAF.
"We decided that MAF would forever understand what's important to the family and make sure that funds would continue to support things that matter to us," explained Sarah. "We also knew they would not only make the process of charitable giving rewarding—they would make it easy. Running your own family foundation is a lot of work! MAF has brought back the fun."
One of the family's proudest achievements was helping to fund the Jones Metal Welding Lab at South Central College, which has added to the skilled labor pool to help their company and other area manufacturers fulfill staffing needs.
Educating the community's youngest members is also vital to the family. A significant donation supported the creation of Cecil's Imagineering Loft at the Children's Museum of Southern Minnesota, which provides a gateway into the world of STEAM (Science, Technology, Engineering, Art and Math) for children and parents alike. They also plan to support an upcoming exhibit: Marcia's Prairie. Marcia is a Master Gardener in many disciplines and is passionate about native prairies.
"My siblings and I thought this would be a great way to leave a Richards' legacy forever in Mankato," said Sarah.
"[Mankato] is a really nice place to live," Sarah reflects. "There are a lot of amenities." Sarah credits MAF in part for this. "We trust MAF because they are so tuned into everything going on in the community and what the community needs. MAF has the finger on the pulse of Mankato, and they do it in a way that is very helpful for all fund holders looking to create an impact through their charitable giving."
By entrusting their legacy with MAF, the family can rest assured knowing that their funds are going to programs that make a difference in not only this area, but also in other communities the family cares about.
"I wanted all of us to do at least some of our giving in the communities where we live," Marcia said. "To make it meaningful, each of [the children] needed to give somewhere they could see the direct impact."
Sarah and Marcia live in the Mankato area and support several local organizations. David lives in Lake Crystal and uses his portion to support recreation and education. Jessica supports higher education in Fort Collins, Colorado.
"We like to do things where we know the dollars will be able to stay 100 percent local," said Sarah. "We want to know that we are going to be able to have an impact on the causes we care about."
No matter where family members of the Page Jones Richards Fund live, Mankato will always be home. "It's where we're from, and it's where we're comfortable," said Sarah. She explained that, like so many multi-generational families in Mankato, they are proud to have helped shape the community. With over 1,000 people employed at businesses founded by the family, the Page Jones Richards legacy is alive and well.
But Sarah insists she and her siblings can't take the credit. "It's really not our legacy; it's our job to propel it forward. With the support of MAF, we are confident our family's commitment to this region will endure throughout the next 100 years and beyond."