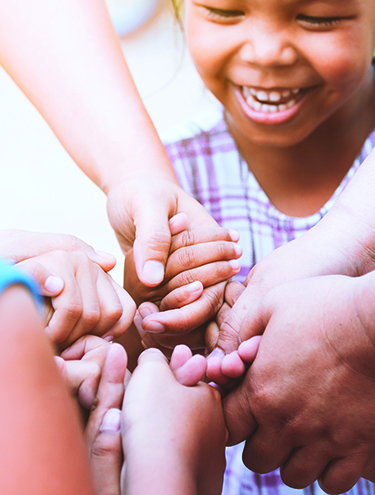 Fiscal Sponsorship
The Art and Science of Food Recovery
On any given day, Natasha Frost is taking orders, catering events or determining new menu items for her Mankato restaurant, Wooden Spoon.
But one day in the spring of 2019, plans changed after receiving a phone call from Sheri Sander-Silva, the Executive Director of Feeding Our Communities Partners (FOCP).
"We have a load of chicken here that needs to be offloaded by the trucker," Sheri said. "It's more than we can handle ourselves, but we don't want it to go to waste."
The catch? The shipment included 3,000 pounds of raw meat.
Natasha quickly accepted the challenge. To make sure the food could be put to use, Wooden Spoon shut its doors for a week, and Head Chef Brigette "Chef B" Rasmussen donated her time to ensure all of the chicken was cooked in a short amount of time.
"We thought this was a one-off situation," Natasha said. "We thought, 'Oh, this can't happen all the time.'
"Then, we got another call the following week. And so started our path to food recovery."
Natasha and Brigette started asking questions and talking to the right people in the community to find gaps in a "broken system" of food distribution. With the resources of a commercial kitchen and the passion to serve, they were looking for a way to make a difference.
Eventually, through their partnerships with community organizations like MY Place, Echo Food Shelf, and FOCP, they founded the South Central Minnesota Food Recovery Project. The mission was simple: save food from being thrown away and distribute it to those in need, including low-income and black, indigenous and people of color (BIPOC) struggling with food insecurity.
"It's a win for everyone when we're able to recover food. We can distribute it to people in need, and it stays out of the landfills," Natasha said. "It even works for the truckers because they get a donation rather than needing to dump the load."
The initiative quickly picked up steam. In June 2020, they received a grant that allowed them to purchase a commercial freezer. But as the project grew, so too did the need for a more coordinated approach to recovery, preparation and distribution.
As more local organizations raised their hand to get involved, the Mankato Area Foundation (MAF) became the fiscal sponsor of the South Central Minnesota Food Recovery Project to manage finances until they are able to establish themselves as a 501(c)(3).
"MAF serving as a fiscal sponsor right now is a big deal for this," Sheri said. "Having them behind the effort is only strengthening the rate at which it is able to grow."
The Wooden Spoon staff continues to take on a demanding role in the work. While it is making an impact, it does not come without its costs. In 2021, their staff donated over $50,000 in labor hours in addition to occupying kitchen resources and adjusting restaurant operation hours.
"Wooden Spoon stands for community," Chef B said. "We say we support our community, and we live that value in all that we do. That has been at the core of our work here, and we see it as mission driven for our business."
In August 2021, a board was established for the South Central Minnesota Food Recovery Project, and Natasha is hopeful they will become an independent nonprofit in 2022.
As partners of the Project, Sheri and FOCP have seen it take massive strides since its inception.
"The rate at which it has grown already is nothing short of amazing," Sheri said. "That is 100% due to the passion behind its leadership. I hope our community understands how lucky we are to have something like this; it will continue to do truly amazing things."