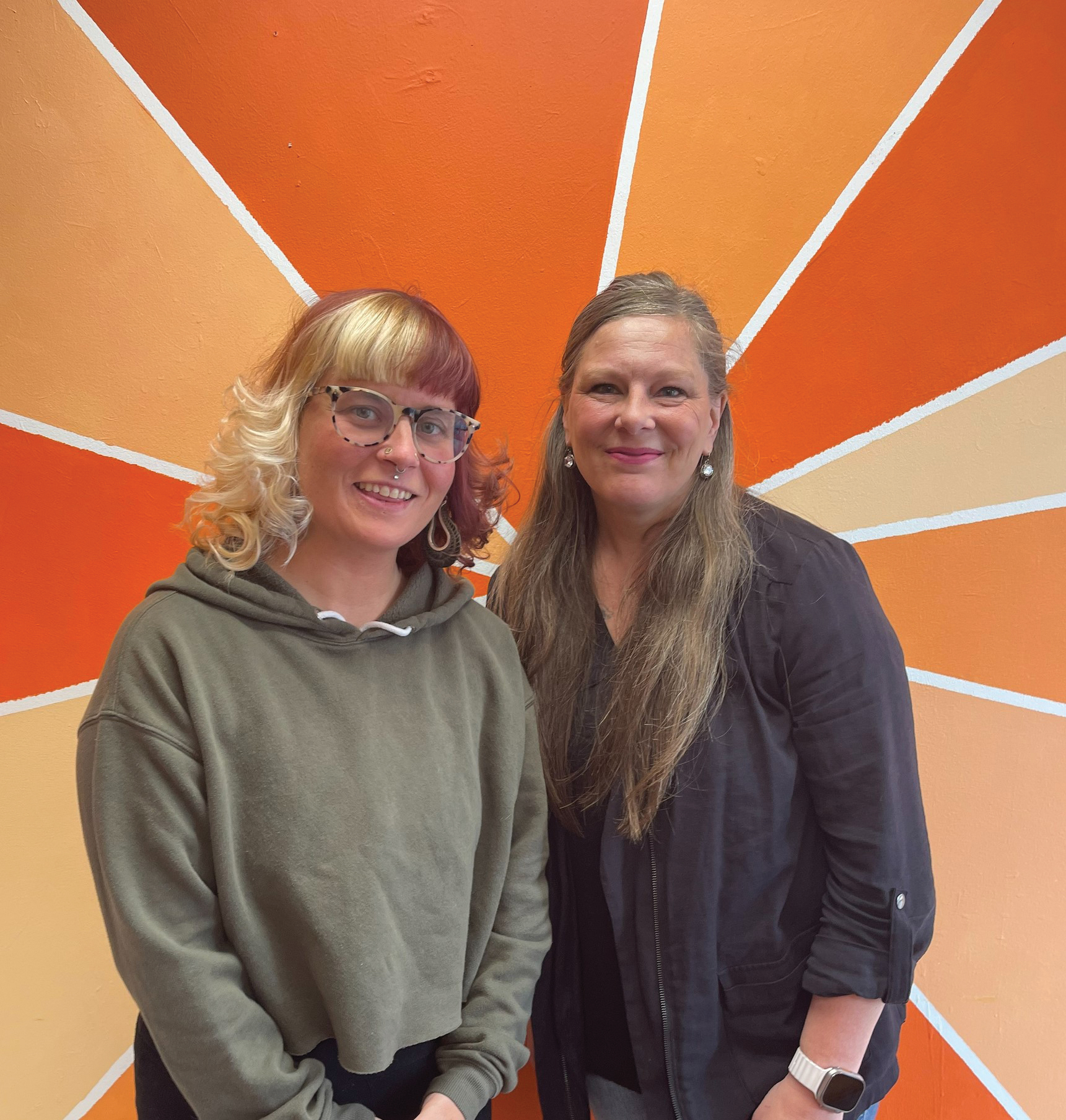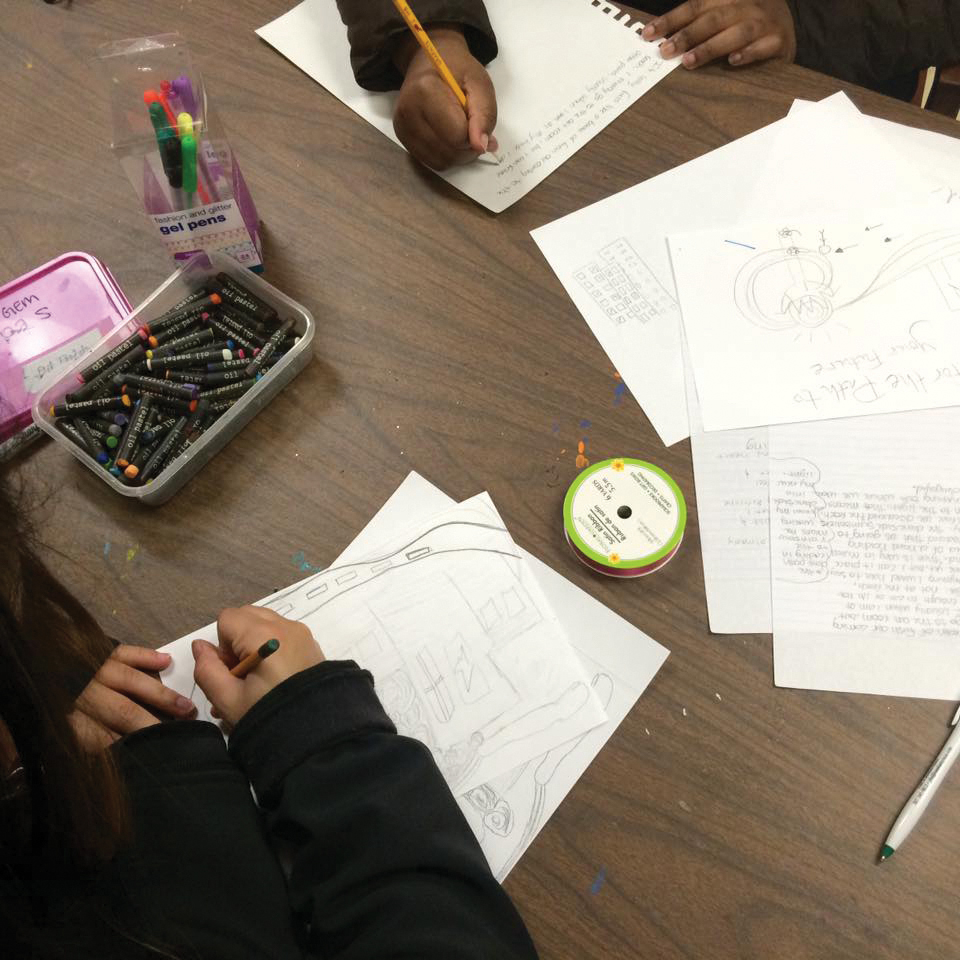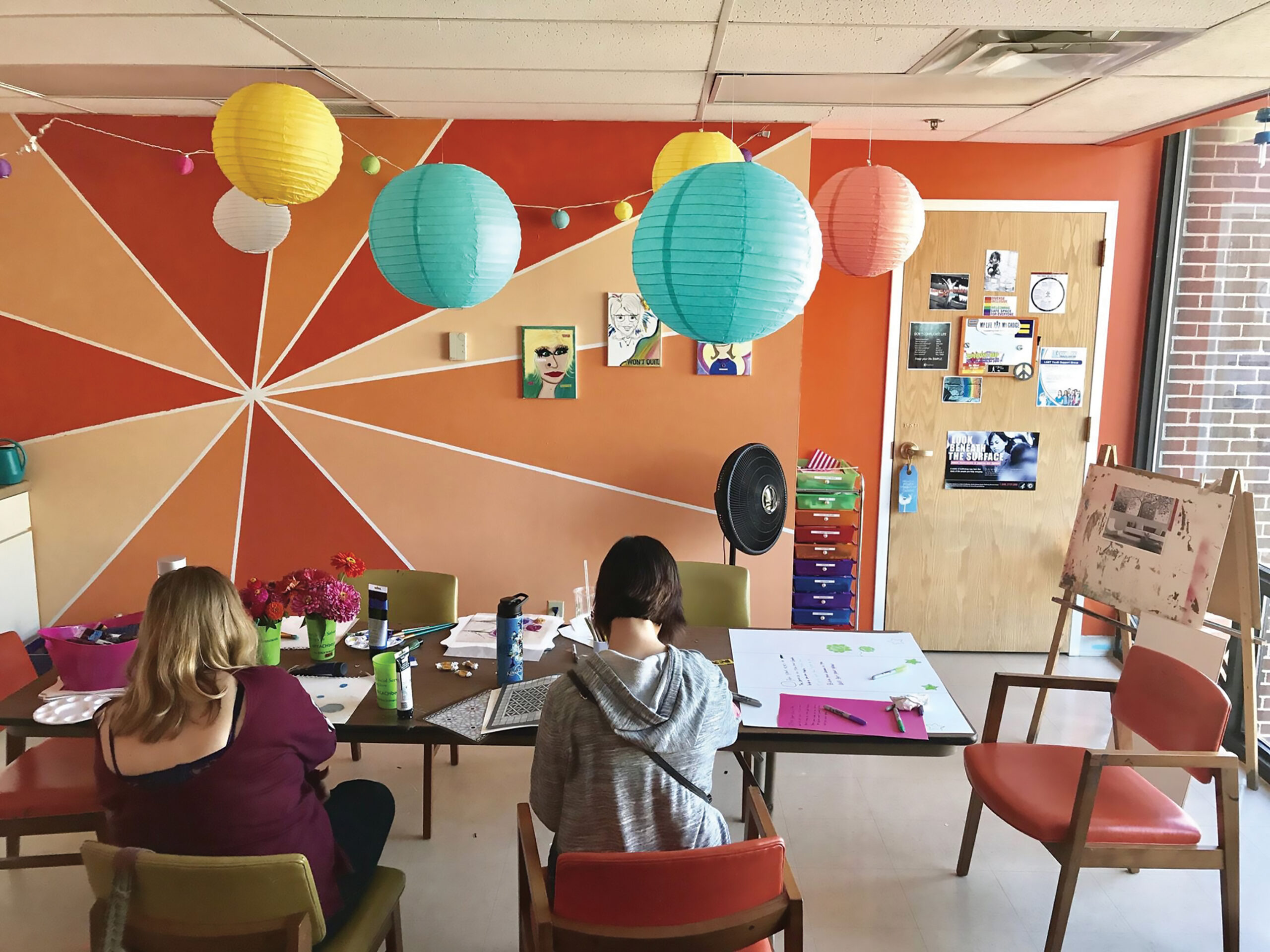 Donor Advised Fund
Creative Connections
Mankato is just as known for its diverse and intriguing art scene as for its generous and collaborative community members. Art and community constantly fuel one another in the river valley, especially between The REACH and 410 Project.
The REACH Resource Center supports youth who are at risk or experiencing homelessness. It provides youth with resources based on their individual needs, which can include finding housing, obtaining medical care or mental health support, employment support or activities that can enrich their lives.
The 410 Project is a grassroots community space dedicated to making the act of creating art accessible for everyone—whether that be providing the tools, space or various outlets enabling artists to create. Dana Sikkila Murphy, Director of 410 Project, works to bring art to people who otherwise would not have access—now including youth participants at The REACH.
After hearing about the work of the 410 Project, a social worker at The REACH had an idea—to provide art programming for youth clients as a tool for self-expression, creativity and connection. This was a no-brainer for Tasha Moulton, Senior Program Manager at The REACH. Art had played a significant role in her life growing up. "Art has always had a special place in my heart. It saved me in high school. It was a way to work through my trauma. I'm very passionate about it," said Moulton.
Together, Murphy and Moulton developed a weekly engagement program for the youth participants at The REACH to explore the world of art, with the opportunity to practice various mediums—painting, drawing, writing or anything else they wanted to try. After six weeks, they wanted to host a showcase to display the young artists' creations. "We hoped by sharing their stories, people would understand who the youth are and what they've been through," says Moulton.
At the beginning of the partnership, Murphy and Moulton recognized they would need the community's help. Murphy posted online about the desired materials necessary for the project. They wanted to provide high-quality materials because their students deserved that. The Mankato Free Press picked up the story, sharing the project's need for supplies. That afternoon, Nancy Zallek, President and CEO of Mankato Area Foundation (MAF), contacted Moulton. As it turns out, the article had interested a donor advisor for the Marian Anderson Fund of the Mankato Area Foundation, who reached out to Zallek, offering support.
"Nancy asked, 'What do you need?'" said Moulton. She told her they needed easels to display the young artists' work.
Zallek paused and asked Moulton to hold on. She had to make a couple of calls.
That same afternoon, Zallek had secured a donation of easels from the Blue Earth County Historical Society, where Marian Anderson, a nationally acclaimed local artist, kept her original pieces. Additionally, the Marian Anderson Fund of the Mankato Area Foundation would purchase art supplies for the program.
"When Marian entrusted us with her estate, she made it very clear that her artwork was to be enjoyed by the public. A shy and introverted student herself, she believed in the power of art to heal and increase self-confidence. Marian also had a history of working with young people. She would be so pleased that her fund would purchase art supplies and her easels would be utilized," said Zallek.
Now that they had the supplies and programming, the hard part should be over; however, what proved to be the biggest challenge was getting the youth to engage. This would take patience, persistence and reliability.
"Being new [at something]—that's human nature," said Murphy. "The youth would say 'I'm not really creative,' or 'I'm tired,' or you could tell they were feeling anxious and not confident." But she persevered and became a consistent part of their week. It took some time for the youth to participate, and some days, Murphy would just sit and get to know them and build trust. Some young people hesitate to open up to adults or unfamiliar people, but as they grew more comfortable with Murphy, they would ask questions and even bring in their sketchbooks to show her and the other artists their creative works.
It wasn't too long before the artists were having conversations amongst each other, heads down, as they worked on their pieces, making it easier to share about their lives.
Each artistic medium a student learned would help them gain a level of confidence and establish a feeling of success—even if it took time and patience to improve. "Just because you don't feel like you're where you want to be doesn't mean you can't get there," said Murphy. True words for a new artist and even truer words for a young person finding their way in the world.
As the six-week program closed, Murphy and Moulton returned to the idea of hosting a showcase event. The initial pinnacle of the program no longer felt like the right next step. These young people achieved something far greater and less tangible than anything potentially displayed at an event. Through art, they achieved self-expression, a creative outlet, the bravery to be vulnerable and trust in others. Murphy summarized it perfectly: "It's not about the big reveal at the end. It's about the smaller moments in the process—that's where the change is really happening."