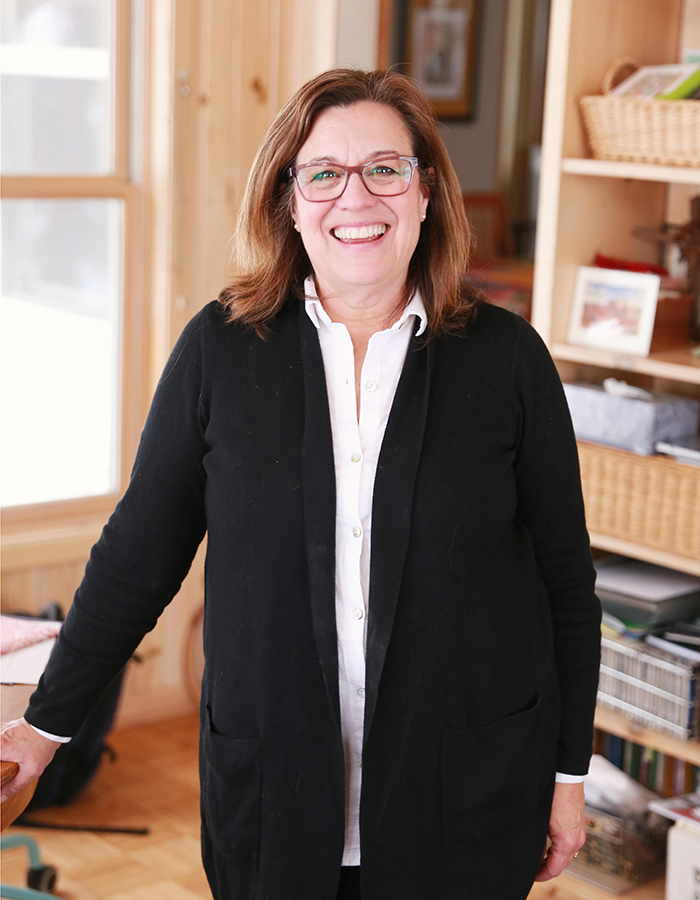 Donor Advised Funds
A Gift of Grain
Bountiful Harvest

Growing up in Wayzata, Minnesota, Kristin Duncanson always knew that giving back would be an important part of her future. What she did not anticipate is that sometimes her philanthropy would look less like cash and more like cash crops.
For several years, Kristin Duncanson and her husband, Pat Duncanson, have regularly donated grain to Mankato Area Foundation as part of their donor advised fund. The two are business partners and owners of Highland Family Farms in Mapleton, and they are firm believers in giving back to the communities and causes they care about.
"Philanthropy is part of our heritage, and we want to be strategic and deliberate about our giving," Kristin Duncanson said. "Donating grain is one great way to do just that."
Each fall, the Duncansons donate their first load of corn to a local grain elevator on behalf of Mankato Area Foundation. The Foundation then sells the grain, and the proceeds from that sale are added to the couple's donor advised fund.
According to Nancy Zallek, president and CEO of Mankato Area Foundation, donor advised funds are a convenient and flexible philanthropic tool for individuals, families or businesses.
"Donor advised funds give you a voice in your giving, and you receive benefits similar to a personal or family foundation but without the administrative responsi-bilities," Zallek said. "They are especially ideal for donors who have a range of community interests."
For the Duncansons, this fits their phil-anthropic goals perfectly. The couple gives regularly to everything from their church, to nature conservatories, to organizations fighting food insecurity. And by donating grain to their donor advised fund, they are able to fulfill the promises they made to themselves when they acquired Heritage Family Farms from Pat's parents.
"We have three pillars of sustainability: economic, environmental, and community," Kristin Duncanson said. "And community is not just where we live, nor is it just agriculture, so giving to multiple causes through our donor advised fund works perfectly for us."
The act of gifting grain is not new in the ag community, and it is not unique to community foundations. Many churches and other nonprofits have accepted grain for decades, and determining eligibility can be as simple as making a phone call to the organization.
"I tell people all the time to identify what they are passionate about and then find a cooperating elevator that participates in this type of transaction," Kristin Duncanson said. "It is a super convenient way to be philanthropic."
Zallek explained that the Foundation always emphasizes the many benefits of philanthropy.
"Most donors are rewarded for their charitable giving with a tax deduction, but for farmers it's different," Zallek said. "We always recommend that individuals check with their tax preparer regarding their personal situation, but a gift of grain allows most farmers to reduce their net income by the cost to produce the grain, thereby reducing their taxes."
Duncanson agreed.
"Because we don't pay taxes on the income of the sale, it simplifies our philanthropy and allows us to give creatively and flexibly." While the Duncansons give on a regular schedule each harvest, they also donate grain whenever they see an opportunity or a need.
"If there is a clear need, like last year during the beginning of the pandemic, we will give the extra grain we have available," Kristin Duncanson said. "Additionally, if we have fulfilled a contract but have some grain left in the bin, we will donate it to our fund to further our impact."
According to Zallek, this is both a creative and practical way to maximize one's charitable impact.
"It is Mankato Area Foundation's role to make philanthropy effective, efficient, and rewarding," Zallek said. "In a region so dominated by agriculture, it only makes sense to find ways to facilitate giving for our area farmers. We live in such a generous region, and our farming community is a big part of that."
Ultimately, the Duncansons hope to further the legacy of giving they inherited and to instill this value of philanthropy in their children. According to Kristin Duncanson, the ultimate goal is to be good stewards of what they have been given and to leave their corner of the world better than how they found it.
"We know how important it is to be philanthropic because we have been so richly blessed ourselves," Kristin Duncanson said. "Even through the hard times, and even when things are really tight, we recognize how lucky we are. And really, what better way is there to celebrate that blessing than by sharing it with others?"
Kristin Duncanson is an owner and partner at Highland Family Farms located in Mapleton. Kristin Duncanson and Pat Duncanson, her husband of 30 plus years, raise corn, soybeans, rye, oats, specialty corn and hogs with a commitment to a triple bottom line approach: economic profitability, environmental improvement and community engagement.
To learn more about establishing a Donor Advised Fund, go to mankatoareafoundation.com/donor/donor-advised-funds.