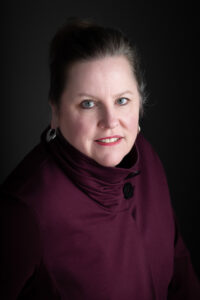 Welcome to the fourth installment of the Everyday Philanthropist. This month we hear from an expert within a sector that MAF supports. Stacey Straka shares with us the importance of the arts community and how philanthropy helps it thrive.
At MAF, we believe that anyone has the ability to shape their community for good and experience the joy of giving. Please sit down, get comfortable, and enjoy this issue of the Everyday Philanthropist-we're delighted to share it with you!
Stacey Straka is Creative Director with PresenceMaker—a full-service, integrated branding firm located in City Center Mankato. Prior to joining PresenceMaker, Stacey owned Red Door Creative for over 20 years. She has served on multiple nonprofit boards in our community and is currently the Programming Committee Chair for Twin Rivers Council for the Arts.
Why are the arts an important part of a community?
Art breathes life into our communities. It inspires communication, allows us to express ourselves and helps us learn about and understand our cultures and history. Woven into our daily lives, art is all around us. Our community not only enjoys beautiful expressions of traditional art forms including visual arts, architecture, literary arts, music and theatre but we also benefit from a variety of other art genres. Graphic design, culinary arts, publishing, makers and crafts, film, video, photography and digital arts plus many more have all played an important role in uplifting our quality of life and building a robust creative economy in Greater Mankato.
What's happening in the Mankato arts community?
It's hard to even begin to describe the energy that has been building in our community over the past decade in the arts. Notably, public art initiatives such as the CityArt Walking Sculpture Tour and Silo Art have changed the face of downtown Mankato as well as the addition of several murals throughout our cities. We continue to enjoy extraordinary visual and performing art offerings from higher education partners. Currently, I think the arts and culture programming that is coming out of the Old Town district, 410 Project, Mankato Makerspace, Twin Rivers and the Carnegie Art Center—just to name a few—is providing the opportunity for all to experience wonderful art. Although the pandemic brought new meaning to putting on a performance, exhibit or show, our individual arts groups found new ways to reach their audiences and we all are now relishing how art gives us a reason and a place to gather.
How has MAF been involved with the arts?
From day one, MAF has played a significant role in ensuring that the arts flourished in our community. It began with funding the fountain at the Blue Earth County Library in 1975 and has continued throughout MAF's existence. MAF has helped fund many of Mankato's most popular performance groups including the Mankato Symphony Orchestra, Mankato Ballet, Minnesota State University, Mankato Theatre and Dance, Mankato Lancers, Mankato Community Band, Merely Players Community Theatre and numerous arts supporting organizations. It is hard to capture all of MAF's impact. MAF led the way with funding for the public art initiatives mentioned earlier and now guides the Marian Anderson Fund of the Mankato Area Foundation which allows Marian's passion for art and Mankato to live on through this arts-focused Donor Advised Fund.
How can someone get involved with the arts?
Make art. Attend. Clap. Sing along. Like and share. Compliment the chef. Buy a painting. Stop and listen. Volunteer. Support. Vote for a sculpture. Hire a local photographer. Give.
What's your favorite MAF project/initiative?
Tough question. I have been involved with the foundation for almost 25 years. Over that time, I have always been impressed with MAF's ability to make a difference in the success of our nonprofits and help donors fulfill their philanthropic desires. If I have to choose an initiative that I am particularly passionate about it would be the Shared Spaces concept. Creating a nonprofit center permeated MAF's leadership conversation for decades. In 2014, the Mankato Area Foundation Shared Spaces—A Center for Nonprofit Collaboration became a reality and strategically changed how our nonprofits work together. In a few months, Shared Spaces at Emy Frentz will open as a collaborative workspace for arts-centric nonprofit organizations. It will provide affordable, professional offices and events space—all assets our arts community has been needing. Bringing these organizations together will continue to build on the growth and vibrancy of art in our community. I look forward to it.