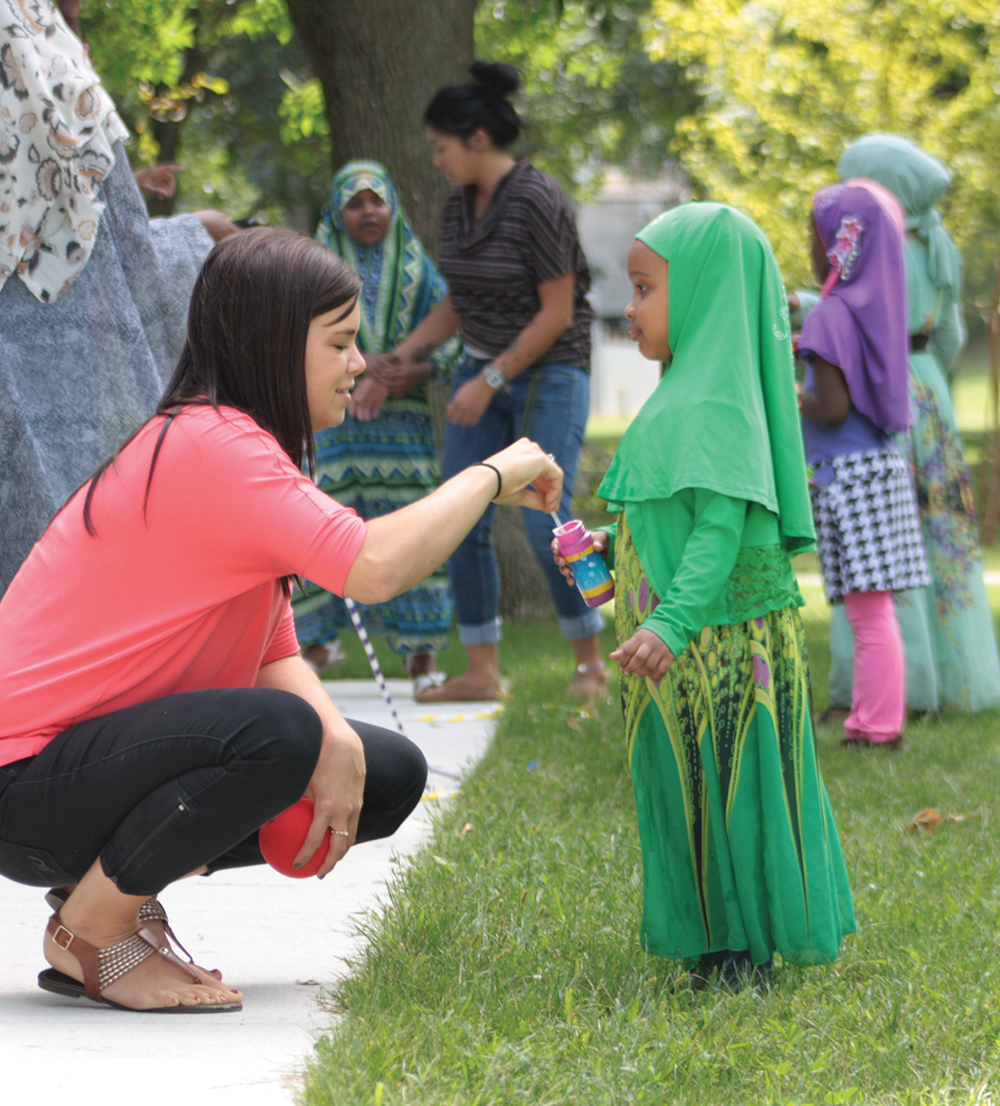 Mankato Area Foundation
Greater Mankato Inclusivity Study

In early 2019, a group of community stakeholders met to address the current state of inclusivity in the Mankato area. They quickly realized that in order to reduce barriers and provide equitable access to opportunities and resources, they first needed to understand the area's strengths and weaknesses. So, the group brought together twelve community partners from our public, private and nonprofit sectors and asked the Mankato Area Foundation (MAF) to lead the Greater Mankato Inclusivity Study (GMIS).
This study is one of the largest community-led, mixed-method inclusivity studies in America and is designed to gauge the current status of inclusivity for students, individuals who work in, and residents of the Greater Mankato area (Blue Earth and Nicollet counties). The study is publicly and privately funded and is being conducted by the national firm Intercultural Competence Edge, Inc.
The partners involved in the study want to hear community members' perceptions and experiences regarding living and working in Greater Mankato. Topics include housing, healthcare, education and economic well-being.
"We can't fix what we don't understand," said Nancy Zallek, president and CEO of Mankato Area Foundation. "It is important we take the time to do this right and to ensure we are hearing from a broad representation of our community.
Information about the survey was dispersed to thousands of individuals, accessible online and available in seven languages.
"I believe this information will be invaluable to our region," Zallek said.
The study will take approximately one year from start to finish and has three phases. Over the last several months, the goal has been to collect residents' perspectives through personal interviews and focus groups with local community members.
The second phase of public input included the release of the GMIS survey. And the final phase will be the analysis of the information and dissemination of the results. Those results should be available in the first quarter of 2023.
"The long-term planning involved in this study has been very intentional," said Rita Rassbach, GMIS Project Coordinator and Administrative Coordinator for MAF. "Each phase has been built on the last—I am anxious to see the end result and hear the voices from our community.
In addition to MAF, the partners supporting this study include Mayo Clinic Health System, Greater Mankato Growth, City of Mankato, Blue Earth County, Minnesota State University, Mankato, Nicollet County, City of North Mankato, YWCA Mankato, Greater Mankato Diversity Council, South Central College and Mankato Area Public Schools-ISD 77.
"We are grateful to the Mankato Area Foundation for leading this initiative and dedicating a wonderful staff member to ensure its successful completion," said Paul Peterson, Superintendent of ISD #77. "Rita Rassbach has been a champion for MAF and this initiative."
While the final study report will not provide specific suggestions or recommendations for the region, the findings will help community leaders identify areas of improvement for all ages, races, abilities and genders.
"Information gathered from this study will be utilized as a resource for better understanding the ways in which Greater Mankato can continue to build a welcoming region for businesses, members of the workforce, community member and visitors," said Jessie Beyer, president and CEO of Greater Mankato Growth.